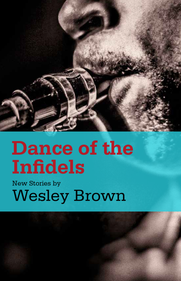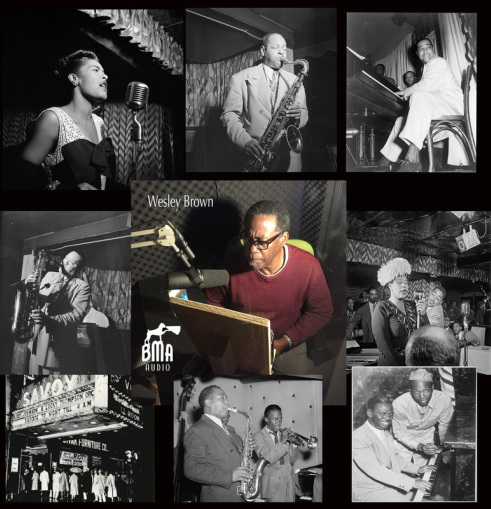 Available on Audible.com August 1

James Baldwin
,
Toni Morrison, Ralph Ellison, Alice Walker, Richard Wright and Walter Mosley
can add one more to their group of brilliant black authors. His name is Wesley Brown who has just published
Dance of the Infidels
, a collection of stories based on jazz legends
Duke Ellington, Coleman Hawkins, Dizzy Gillespie and Billie Holiday
among others. (
see video of Wesley discussing the audio edition.)
Berkshire Media Artists (BMA), a Berkshire Massachusetts based audio publisher, producing best selling audio books for major publishers, announces the release of the audio edition of
Dance Of The Infidels
, a new novel by Wesley Brown published by Concord Press with music by Miranda Hentoff. This engaging collection of stories celebrates one of America's greatest art forms: Jazz - as seen through the eyes of the great legends who created it. Experience jazz icon young Dexter Gordon discovering his passion, jazz giant Coleman Hawkins performing the legendary Body and Soul without knowing it will change jazz music for ever, jazz goddesses Ella Fitzgerald and Billie Holliday exchanging words over drinks. These are just a few of the features in Dance of the Infidels. From
Dance Of The Infidels:
"How're you doin', Ella girl?" Billie asked, sitting down. "I'm fine, Billie. I'm so glad you came tonight!"
"I bet you are, with
All My Life
comin' out your mouth like I'm goin' out a style." A smile moved around in Billie's mouth but the rest of her face was drum tight. "Did it bother you that I sang that song?" Ella asked. "I meant it as a compliment." "I could tell that's HOW you meant it."
"That sounds like you don't believe I did all that well." "I wouldn't worry about it, Ella. You got a whole octave more than I do to play around with. So you can go a lot farther into the wild blue yonder than me." "You know Billie, there's a rumor going around that when people talk about me, they say: How high is the sky? But when they talk about you, they say: How deep is the ocean?"
Wesley Brown
is an acclaimed novelist, playwright, and teacher. He worked with the Mississippi Freedom Democratic Party in 1965 and became a member of the Black Panther Party in 1968. In 1972, he was sentenced to three years in prison for refusing induction into the armed services and spent 18 months in Lewisburg Federal Penitentiary. For 27 years, Brown was a much-revered Professor at Rutgers University, where he inspired hundreds of students, including novelist Junot Diaz. He currently teaches literature at Bard College at Simon's Rock and lives in Chatham, New York.